Santosh Nandi, an assistant professor of management at Appalachian State University, has recently published two research papers.
Perceived Interactivity, Mobile Commerce
Impact of perceived interactivity and perceived value on mobile app stickiness: an emerging economy perspective has been published in the Journal of Consumer Marketing. The study serves as a potential landscape for mobile app developers, consultants and service providers to identify unique daily-life requirements for mobile apps in emerging economies. It also creates a case for the mobile-commerce industry to consider socio-economic and socio-environmental factors while developing mobile apps for emerging economies.
Circular Economy, Performance Management
Conceptualising Circular economy performance with non-traditional valuation methods: Lessons for a post-Pandemic recovery has been published in International Journal of Logistics Research and Applications. Given the rising institutional pressures for environmental and social sustainability, the researchers argue that organizations should evaluate their "circular economy" implementation performance and make enhancements to support supply chain sustainability and resilience through an ecosystem of multi-stakeholder digital technologies that include a range of emerging technologies such as blockchain technology, the internet-of-things (IoT), artificial intelligence, remote sensing, and tracking technologies.
About Dr. Nandi
Dr. Nandi joined Appalachian's faculty in 2021 and has a passion for sustainable business. His research focuses on sustainability, strategy, operations management and emerging markets. Dr. Nandi holds an MBA from Xavier Institute of Management and a PhD in management from the University of Texas Rio Grande Valley.
About Appalachian's Department of Management
Appalachian's Department of Management offers undergraduate and graduate degree programs to prepare students for a variety of managerial responsibilities in today's dynamic environment. The student who is studying management will acquire relevant knowledge and skills necessary for success in a variety of small, medium and large organizations. Learn more at management.appstate.edu.
About Faculty Research in the Walker College of Business
Walker College of Business faculty produce and disseminate extensive research through both academic and professional communities. In the last five years, faculty members have published approximately 400 peer-reviewed academic journal articles, 130 conference proceedings and made more than 400 conference and professional presentations in 170 different venues. In total, the faculty has produced more than 700 individual intellectual contributions in basic discovery research, more than 400 contributions in applied or integrative research and 240 contributions in teaching and learning research. For more information, visit business.appstate.edu/faculty/research.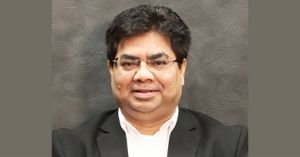 Tags: