Dr. Santosh Nandi is an Assistant Professor of Management in the Department of Management at Appalachian State University. Before that, he was a faculty of University of South Carolina Sumter, where he taught a variety of management courses in the USC Aiken's SOBA Business Administration programs at USC–Sumter, Aiken, and PC College. His prior industry experience of over ten years included technology entrepreneurship in global positioning systems (GPS), telecommunication, and location content domains. He has earned the prestigious 2009 Red Herring Award for his past technology start-up. In addition, he is well-versed with the patenting process as he has worked during his doctoral days as a Research Assitant/Technology Commercialization Specialist for the Office of Research Translation at the University of Texas Rio Grande Valley.
Dr. Santosh Nandi has earned his Ph.D. in Business Administration with an emphasis in Management from The University of Texas Rio Grande Valley (UTRGV). He has earned his MBA from Xavier University (formerly, XIMB in India) and his B.S. in Architecture from Indian Institute of Technology Roorkee (IIT-Roorkee, India).
Dr. Santosh Nandi's research interests include circular economy, blockchain technology, operations research, human-computer interactions, and social value creation in the interdisciplinarities of strategy and operations management. He has published in leading academic journals and has made presentations at top national conferences.
Santosh's LinkedIn Profile
https://www.linkedin.com/in/santoshnandi/
Santosh's Google Scholar Profile
https://scholar.google.com/citations?user=6gkyekEAAAAJ&hl=en
Santosh's ResearchGate Profile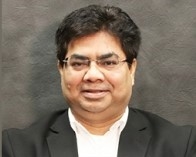 Title:

Assistant Professor
Department:

Department of Management

Email address: Email me

Phone: (828) 262-8120
Office address
4059 Peacock Hall
Mailing address
416 Howard Street Boone, NC 28608