Associate Professor
Ph.D., University of Nevada Las Vegas
M.S., University of Nevada Las Vegas
B.A., Tel Aviv University
Recent Publications
Giacomin, O., Janssen, F. & Shinnar, R.S. (2016). University students and their faculty: Perceptions of entrepreneurial optimism, overconfidence and entrepreneurial intentions. Management International, 20(1), 196-207.
Shinnar, R.S., Hsu, K. D. & Powell, B. (2014). Self-efficacy, entrepreneurial intentions and gender: Assessing the impact of entrepreneurship education longitudinally. International Journal of Management Education, 14, 561-570.
Hsu, K. D., Shinnar, R.S. & Powell, B. (2014). Expectancy theory and entrepreneurial motivation: A longitudinal examination of the role of entrepreneurship education. Journal of Small Business & Entrepreneurship Special Issue on Entrepreneurship Education, 26(1), 121-140.
Shinnar, R.S., Cho, S.H. & Rogoff, E.G. (2013). Outcomes of family involvement in minority-owned family businesses. Journal of Family Business Strategy, 4(1), 22-33.
Shinnar R.S., Giacomin, O. & Janssen, F. (2012). Entrepreneurial perceptions and intentions: The role of gender and culture. Entrepreneurship Theory and Practice, 36(3), 435-493. (Paper included among the top ten ET&P downloads from Wiley's site from publication date to 2013).
Shinnar, R.S., Aguilera, M.B. & Lyons, T. (2011). Co-ethnic markets: Penalty or opportunity? International Business Review, 20(6), 646-658.
Teaching
Organizational Behavior, Contemporary Issues in Management and Leadership, International Human Resource Management
Research Interests
Entrepreneurial Intentions, Minority & Female entrepreneurship, Entrepreneurship Education, Careers and upward mobility for Hispanic immigrants in North America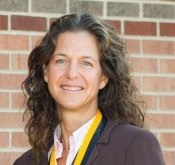 Title:

Professor
Department:

Department of Management

Email address: Email me

Phone: (828) 262-7314

Fax: (828) 262-8685
Office address
4092 Peacock Hall